The AOPD Network Delivers the Office and Facility Supplies Solution You Need Now
Why Work with an AOPD Network Dealer for Your National Account Business?

NCPA contracts are available for use to over 90,000 agencies nationwide in both the public and nonprofit sectors, and many entities are unaware that they may be eligible for these discounts. Eligible groups include:
School districts (including K-12, charter schools, and private K-12)
Higher Education (including universities, community colleges, private colleges, and technical/ vocational schools)
Cities, counties, and any local government
State agencies
Healthcare organizations
Church and religious groups
Nonprofit corporations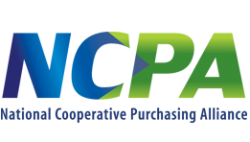 There's a better way to source Office and Facility Supplies for regional and national locations.
With locations across the U.S. and Canada, the AOPD business supplies network offers reliable next-day delivery nationwide.
AOPD Customer Benefits:

Convenient & Next Day Delivery from a Local Supplier
Enjoy the confidence that comes from a relationship with a reliable, accountable and local supplier who is committed to a higher level of service. When you combine that with competitive pricing and the network to deliver nationwide, you gain the kind of tailored support you can't get anywhere, including big box stores or online retailers.
Contact a representative at Stinson's today to explore how we can save you time and money and streamline supply procurement for your entire enterprise. Experience Supply Forward with AOPD & Stinson's.
Contact Us Today